A well-seasoned creative firm to elevate your brand, and help you stand way out from your competition.
Industry Communications is a boutique creative firm. Specializing in branding, marketing and visual communications.
In the visual communications business for over 30 years and with projects for top Fortune 500 companies all around the world including: CNN, Coca-Cola, Chick Fil-A, Turner Broadcasting, Post Properties, Duke-Weeks Corp, Ritz-Carlton, IHG and many others.
From the inception of Industry, Jeffrey B. Gribble, creative visionary, and titled as Communications Scientist, has been intensely and passionately leading, exploring, evolving, innovating, seeking and refining the aspects that go into the creative process that leads to innovation, impact and world-class solutions for enhancing business communication & success.
Being an Innovative Solutions Firm, the creative solutions process starts with understanding the true client need and purpose of each project. Proceeding ahead into the necessary elements focusing into the best solutions, then concepting, exploring and deciding on the best elements and medias that will focus on and accomplish the strategic goals.
A seasoned understanding of business, 30 years+ in the visual communications industry, a psychological understanding of human demographics, behavior and what truly creates emotional audience gravity, is at the heart of what makes Industry the secret weapon in the vast arena of high-priced firms, agencies and everyone with a computer that claims they are in the visual communication business. Wisdom, experience and credibility aren't available as a software package or an App. It's earned over time.
Industry is an affordable boutique option for individuals, companies, non-profits and Fortune 500 businesses as well. All while delivering 5-star, well-seasoned, creative solutions and polished execution from start to finish.
Contact Jeff at Industry today for a free consultation to discuss your needs and ideas on how we can rock you to the next level.
ph/text: 770.378.3593
Testimonials
Some great people we work with!
It is a pleasure working with Jeff and the INDUSTRY team to bring our brand to life. Whether he is absorbing inspiration on the beaches in the Caribbean or hunkering down on the family creative farm, Jeff is always very responsive and brings his best game to the creative table. Unafraid to be bold, Jeff has helped successfully launch both our CBD and Hemp company, LaurelCrest, quickly into the national spotlight. From branding, printed materials, all trade show materials, web design & printed ads, clothing and product design, you name it and INDUSTRY can shape it into a really great looking and credible business reality.
- Danielle Bernstein – Owner, LaurelCrest
After listening to my story and hearing what I wanted to communicate, Jeff designed an incredible book cover that blew me away!!! And for the first time ever, I understood the importance of branding… He's also the coolest dresser I know.
- Paul Byrd – MLB All-Star, Emmy Award Winning Broadcaster and Sometimes Author
I have known Jeff since I began my practice in 2002.  He was instrumental in helping me create a brand and developing a website that was classy and unique.  He really listens to your ideas and wishes and brings them to life.  From web design to business cards to photo shoots, he can meet every marketing need and delivers only the highest quality of work.  You can tell that he takes real pride and ownership in making sure his clients are taken care of and represented in the best light.  I am often asked who designed my website and I tell them "Jeff Gribble, he's the best!".
- Dr Grace Ma, Peachtree Plastic Surgery
As a branding professional for over 30 years, I have a deep appreciation for creative partners who can produce a prolific set of options while making it look easy. Industry has helped to shape some of the top brands on the planet. They're extremely responsive, engaged, and outcome-oriented… understanding the strategic intentions behind every project.
- Ben Ortlip, Novologic
"In​​dustry Communications, Jeff Gribble's all-media playground, delivers breakthrough work based on design & marketing wisdom. They do it without drama and at fair rates."
- Mike Wittenstein, Storyminers
"Jeff is a creative force. He easily fit his design & marketing talents with our desires and our ideas. If you're one of my competitors, don't hire him. If you're in a different business, then I highly recommend him."
- Brian Patton, CCIM : Commercial Real Estate
Jeff Gribble is a seasoned professional that is able to deliver a product that exceeds your vision. His professionalism, responsiveness and swift turnaround make working with Jeff ideal under tight deadlines. Furthermore, his ability to create a consistent suite of products ensures proper messaging and brand quality.
- Angela Simmons ~ Executive Director, Muscular Dystrophy Association
"Since we began using your services in 2014, we have been very pleased with your prompt responsiveness to our project needs. You offer good solutions and creative ideas, yet are willing to adjust quickly to the clients desires if they differ from yours. We have found your fee structure competitive and have enjoyed our business relationship."
- Jim Pope, Renasant Corp.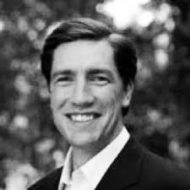 I've worked steadily with Jeff and the Industry team since 2008. Jeff is the one of the most creative, and certainly most patient design professionals I've encountered.
I've built three complete brands packages with Jeff and his team, in two completely different industries, and the work was excellent.
Jeff takes time to feel your brands subtle story nuances and he makes sure that every aspect of the creative package reflects – even enhances – those nuances.
Hire Industry. Months and years after the work is complete you'll still be glad you did.
- Ryan Forsthoff President, Genesis Health Ventures
Jeff Gribble and INDUSTRY have been a dream to work with! Jeff is truly gifted in creating PERFECT pieces for us which truly set us apart from our competition. He takes my simple concepts and ideas, and turns them into a reality that is better than I originally dreamed of! Time spent collaborating with Jeff is well worth it! I truly feel that Jeff cares about our brand while also caring about his relationship with us personally and corporately.
Jeff is the best there is, and we are blessed to be able to work with him!
- Michael Young, Marketing and Production Coordinator, Camp All-American
Great design and creative graphic work is essential in the music business to separate yourself from clutter and deliver your message and brand. Consumers generally see the packaging before they even hear the music. As artists and producers of content at many different levels, from show flyers to Major label album artwork, we rely on Jeff and INDUSTRY to deliver a fresh new vision for all our products. He always delivers amazing results and we have been confidently placing our most critical projects in his hands for years and will continue to do so.
- Monty Powell ~ Hit Songwriter, Nashville, TN
People are always commenting on how great my design and marketing look. They always want to know who did it. I tell them there is only one guy who gets it. The Rock Star – Jeff Gribble. He is the most creative person I know. The great thing is he gets into what you want . The look you want and then BAM he delivers it. I tell people all over America he is the best.
- Steve Beecham, Hometown Mortgage
My creative friend Jeff Gribble designs from another creative planet. His creativity, art & design skills fit my music like a glove.
- Jason Hoard, Black Cat Studios
You are just so damn creative. It's awesome!!!
- Connor Beecham, Hometown Mortgage